YPO-WPO OFFERS A WORLD OF LEARNING
Pick a topic, and YPO is out there, way ahead of the crowd
Every YPO education program is created with one ultimate goal – to provide members with practical information, relevant insights and experiential learning that will enhance their businesses and enrich their lives. YPO members around the world speak of "only in YPO" experiences they can have because YPO education is not a talking head, or the same speech off the lecture circuit. YPO learning is unforgettable, useful, and inspiring.

YPOLA chapter meetings are typically held nine times a year in the late afternoon through the evening. Guest speakers are prominent leaders in their field, and the focus of the meetings vary substantially from personal development, marriage and children, to sports, government, law, music, politics, technology and science. Event venues are often locations that would otherwise be very difficult for individuals to access, and we frequently receive personalized behind-the-scenes access.
A Customized Curriculum
Working with a local education officer, all YPO members can create a customized curriculum to tackle the specific issues and questions they face in their various life stages as a young leader. From short and highly focused seminars, to more in-depth conferences, the array of education offerings enhance the skills YPO members need to compete successfully and meet the challenges of a dramatically changing world.YPO-WPO education takes place wherever members find themselves. Whether in smaller, focused interest groups, geographically based chapters, to global conferences drawing from all over the world, YPOers know their educational events will be challenging, stimulating and well beyond anything they could achieve on their own.Special alliances dating back in some cases more than 50 years give YPO members unique access to world-class expertise at premier institutions such as the London Business School, Harvard Business School, Stanford Graduate School of Business, Wharton School of Business, the Aspen Institute, and GE.With no travel required, YPO-WPO's Global Conference Calls give YPO members immediate access to experts worldwide – to discuss and interpret current issues of the times – from global health threats, and economic forecasts, and even personal issues such as children with learning disabilities and caring for aging parents.
Finding Balance
Perhaps best of all, YPO-WPO members are invited to involve their entire families, discovering the world together through YPO's award-wining Youth and Family programs. YPO youth have their own programs, including the internationally award-winning YLAB (Youth Learning About Business) program held every August. YPO members strengthen bonds with their families as they learn alongside their children, introducing them to the great religions, geographies and politics different from their own, or through shared challenges, spending quality time together.
Never Stop Learning
Above all, membership in YPO-WPO is a very personal journey in pursuit of knowledge, life experiences and wisdom that inspires better leaders giving back to communities and countries throughout the world.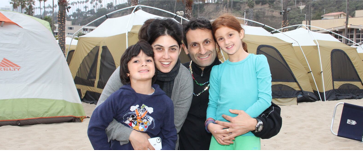 YPOLA INCLUDES FAMILIES
Leadership begins at home
Work keeps us from our families enough. YPO brings you back together with programs designed for spouses, children, young adults and families. At least twice a year, YPOLA holds educational events that include the entire family - recent events have included a fun-filled Cinco de Mayo Family Retreat to the beautiful Terranea Resort, an overnight "Zoo Snooze" at the Santa Barbara Zoo and the always popular, Beach Sleepover at the Jonathan Club in Santa Monica! YPOLA also pioneered the internationally award-winning YLAB (Youth Learning About Business) program, a two-day event held every August especially for teens entering grades 7-12. The program became so successful that it has been duplicated by chapters around the globe.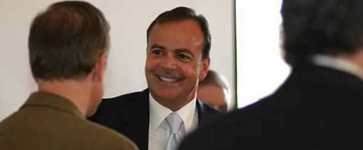 EVENTS THAT EDUCATE AND INSPIRE
Created by CEOs for CEOs
Members around the world speak of experiences they can have "only in YPO" because YPO education is about candid access to the greatest minds. YPO learning is unforgettable, useful and inspiring.